AusAir AirWeave Zero Filter | 3 Pack
Made from sugarcane, the ZEROᵀᴹ filter provides >99% filtration against viruses, bacteria and ultra-fine particles (PM0.1 & PM0.3).
Introducing a sustainable solution to air pollution. 
 
Made from sugarcane pulp, the AusAir AirWeave ZEROᵀᴹ Filter is designed for all day comfort. Combining low airflow resistance with high filtration efficiency, it captures >99% of submicron particles. 

Each ZEROᵀᴹ Filter provides up to 20 days of effective filtration and is compatible your AirWeave Merino Mask.
The AirWeave  ZEROᵀᴹ Filter has been independently certified by FDA registered Nelson Labs, the leading global provider of microbiological laboratory testing. ZEROᵀᴹ is certified to filter >99% of:

Bacteria
Viruses
Air pollution down to PM0.1
Smog
Cigarette Smoke
Bushfire Smoke
Pollen

Click here to view our certifications.
Shipping

Free standard shipping on orders over $60 USD. Orders under this incur a $5.99 USD flat rate shipping fee.
Shipping times range between 7-12 working days.

Returns

All products which are not personalised are eligible for a return or exchange within 30 days of taking delivery.
Long Lasting Filters
Each filter provides up to 20 days of effective filtration.
Biodegradable Materials
Filter media uses 100% biobased materials
>99% Filtration
Certified VFE, BFE and PM0.1 filtration efficiency.
Ultra Holdᵀᴹ Nose Wire
Our next generation anti-leakage system.

Made From Sugarcane
Filter media is made from sugarcane pulp.
Biodegradable Packaging
Made from recycled paper and sugarcane.
FILTER TECHNOLOGY
20 DAYS PER FILTER
The ZEROᵀᴹ filter provides up to 20 days of effective filtration, reducing your reliance on single use materials.
ULTRAHOLDᴹ NOSE WIRE
Next generation UltraHoldᵀᴹ nose wire system creates the perfect seal, preventing glasses fog and air leakage.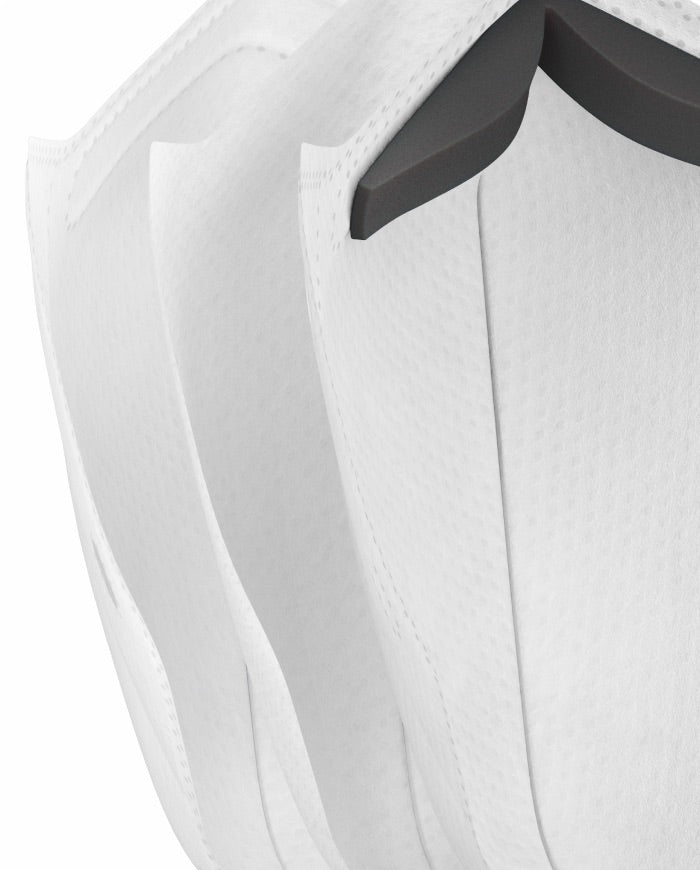 >99% EVERYTHING
ZEROᵀᴹ filter media is certified to filter >99% of viruses, bacteria and PM0.1.
CERTIFIED BIODEGRADATION
All materials in the ZEROᵀᴹ filter media are AS4736 certified, the most stringent composting standard in the world. This means that both will biodegrade ≥90% in less than 180 days in composting facilities and become nurient-rich soil.
FROM SUGARCANE TO SOIL
Sourced from Bonsurco certified sugarcane mills and breaks down to nutrient rich soil; the ZEROᵀᴹ filter media is designed to benefit the environment from beginning to end.
A 70% REDUCTION IN CARBON
Made entirely from sugarcane, the ZEROᵀᴹ filter media has over a 70% reduced carbon footprint when compared to traditional plastics used to create masks.